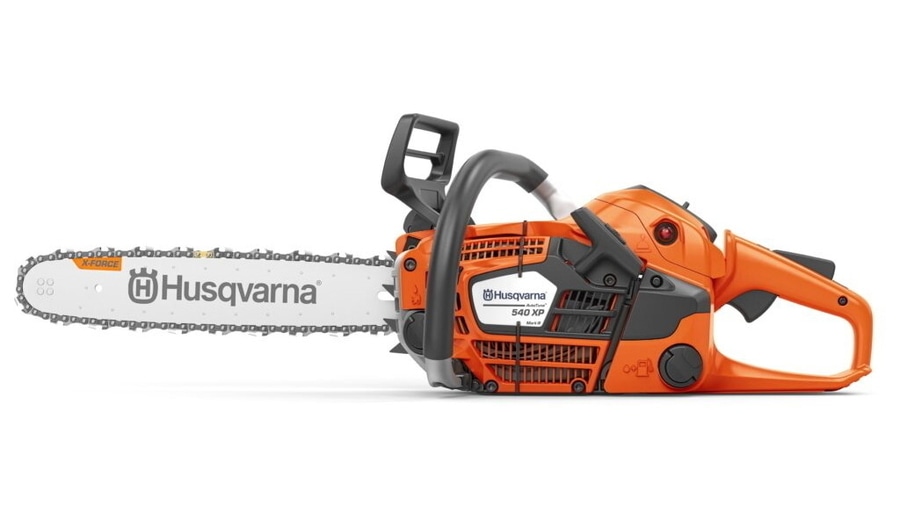 #

Farm Machinery & Equipment
Husqvarna launches new chainsaw lineup and arborist climbing gear
The new top-handle T540 XP® Mark III is built for maximum performance and precision. New arborist climbing gear launched in collaboration with Teufelberger.
Husqvarna announces the next level of tree care tools with the launch of the T540 XP® Mark III and new line of arborist gear. These innovations by Husqvarna Group, one of the world's leading manufacturers of innovative outdoor power equipment products, are part of a full ecosystem of tools enabling arborists to do their most demanding tasks with greater ease. Remastered for reliability, the new T540 XP® Mark III responds to the needs expressed by arborists for greater power, productivity and maneuverability with products that get the job done safely, efficiently and effectively.
The new top-handle T540 XP® Mark III was redesigned following consumer feedback resulting in a lightweight, balanced, and agile chainsaw for climbing and cutting. With a high cutting capacity, the T540 XP® Mark III was redeveloped to ensure maximum reliability and trusted performance over hours of use. Its lightweight ergonomic design aids operator comfort and AutoTune™ 3.0 technology enables simple start technology and ensures peak performance even in the toughest of environments. This chainsaw represents the next generation of products designed with—and for—professional arborists.
"We listened to the feedback given by arborists and redesigned the T540 XP® Mark III specifically with their needs in mind," said Carlos Haddad, Vice President of North America, Professional Products at Husqvarna Group. "Our top handle 40cc chainsaw offers maximum performance and precision in a durable package to enable the arborist to get the job done efficiently and effectively."
The engine power of the T540 XP® Mark III is enhanced with Husqvarna's SP21G X-CUT chain, maximizing precision and productivity. AutoTune 3.0 technology allows tree pros to use the same starting procedure on hot or cold starts, with no risk of flooding. Husqvarna's X-Torq engine design delivers impressive power and LowVib technology reduces handle vibration. Added versatility comes from double eyelets that make it easy to attach and remove from the climbing harness keeping it closer to the body while climbing.
Additionally, Husqvarna's new range of arborist climbing gear designed in collaboration with industry leader Teufelberger offers the ultimate in performance, durability, and reliability. High quality meets functional design in the form of a climbing harness, positioning lanyard, anti-shock chainsaw lanyard and mini-carabiners. Husqvarna also designed and created a new gear bag to keep gear organized. Rigorously tested, Husqvarna climbing gear products meet or exceed global safety standards and are built to last.
"Tree care professionals require durability and smart design in the gear they use day in and day out, and we've worked to meet those needs and provide additional comfort to improve the quality of their working lives," added Haddad. "We're proud to partner with Teufelberger to create a complete ecosystem of high-quality products for our customers."
The T540 XP® Mark III and arborist gear are available at your local dealer and online. Husqvarna's new rear-handled 540 XP® Mark III chainsaw will be available this summer.
Learn more: Husqvarna.com.