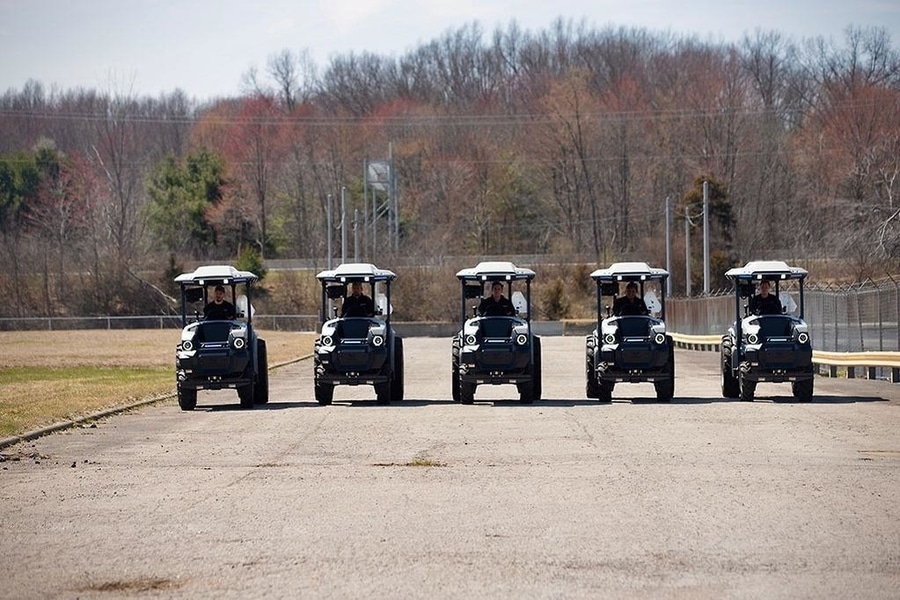 #

Industry News
Self-driving tractor rolls off factory floor
Production of first fully electric, driver-optional tractor officially commences
The world's first electric and driver-optional tractor, Monarch MK-V, has rolled off the floor of the Foxconn facility in Ohio, with the first five tractors ready to deliver to customers.
In June 2022, Taiwanese electronics and tech solutions manufacturer, Foxconn, signed a contract manufacturing agreement with Monarch Tractor to build the latter's equipment and battery packs at Foxconn's Ohio facility.
"We're very pleased with the product quality ahead of full-rate production," said Foxconn Technology Group.
"This milestone is achieved thanks to our employees and the strength of our ongoing partnership with Monarch Tractor. Foxconn prides itself on our partnerships, and we believe the shared goal of promoting sustainability and safety in agriculture is one of the many reasons we have found the right partner in Monarch Tractor."
In December 2022, Monarch made its first delivery to wine and spirits producer, Constellation Brands. The tractor, officially launched to the public in 2020, was claimed to be the first fully electric and automated tractor in the world to be commercialised. It was delivered with the aim of enabling clean, efficient, and economically viable farming operations for today's producers and the generations to come.
"As a leader in manufacturing some of the world's most influential electric and autonomous technologies, Foxconn is the ideal partner for us as we look to rapidly expand production of the MK-V," said Monarch Tractor Co-Founder & CEO, Praveen Penmetsa.
"Today's farmers need solutions like the MK-V now that will increase farm profitability and sustainability and we're the first company that is able to fulfill the global demand for these solutions. This is also a massive opportunity to produce large volumes of smart tractors in this class."
The MK-V has also been designed with safety in mind, as the tractor can be programmed to run completely on its own without a driver in the cab.
Each unit features collision prevention, human detection, and power take-off (PTO) protection. The tractor will stop moving if it detects a human within six feet of the tractor, and the PTO will automatically shut off if the system detects a person within one foot of the PTO.
After the official delivery, the next steps of the partnership include continued tuning of production line(s) and material sourcing in preparation for full-rate production.