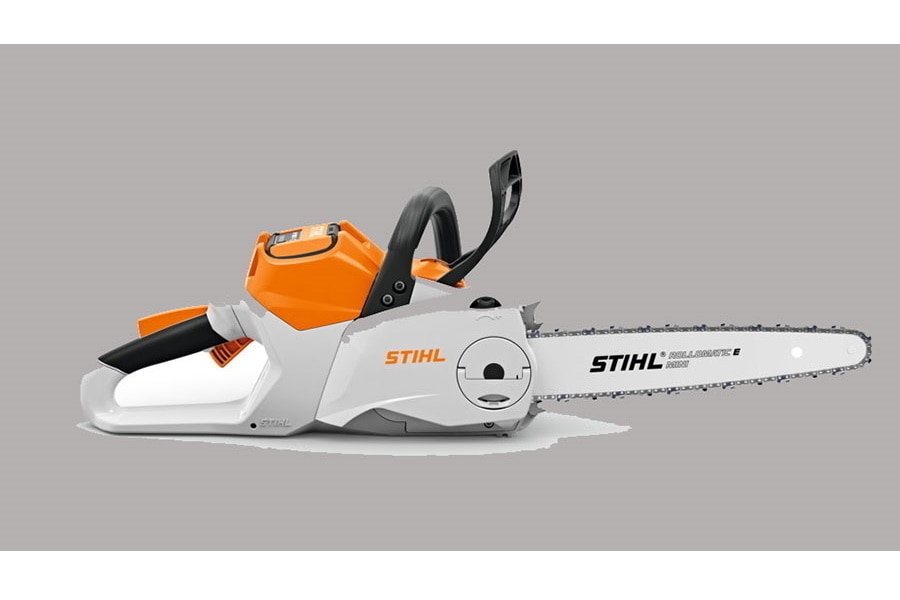 #

Farm Machinery & Equipment
Stihl injects more power into cordless chainsaw range
Stihl has overhauled three of its professional-spec cordless chainsaws, giving them better battery life, faster cutting and simpler servicing.
The mid-range MSA160 C-B has seen the biggest change, benefiting from a more powerful motor and compatibility with the firm's new-generation 7.8Ah AP300S battery pack.
Together, these updates give it a higher electrical output of 1.5kW, meaning the 1/4in bar with narrow Picco chain will deliver faster cuts and longer run times of up to 62min.
Other alterations to the MSA160 and its larger MSA200 and MSA220 stablemates include an improved soft-grip handle with thumb safety switch, easier-to-see chain oil reservoir and connection to the firm's Smart Connector system.
This records and transmits tool working time to the user's smartphone which, in turn, sends alerts when maintenance tasks are due.
In addition, the MSA220 now comes as standard with a narrower kerf chain to fit on the Light04 1.1mm guide bar, which offers 20% faster cutting and gives more cuts to a charge.
AP300S battery
Stihl has also upgraded its AP300S battery so that users can monitor the working time and manage their tools more efficiently.
Via Bluetooth, information such as total daily discharge time, battery health and the number of charge cycles completed is transferred to the firm's Connected app.
There's also a "Nearby" feature that shows the location of all tools within a 10m radius of the user to prevent any being left behind at the end of a job.
The updated 7.8Ah AP300S battery pack is compatible with all cordless tools using the AP system and it offers 25% more power than the standard AP300.