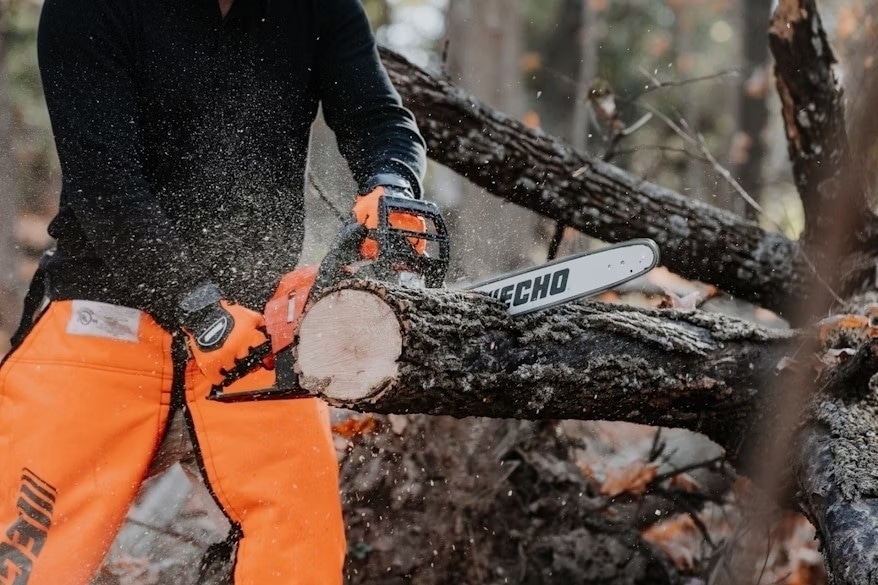 #

Farm Machinery & Equipment
ECHO ADDS FOUR CHAINSAWS TO ITS LINEUP
Echo Incorporated has announced the addition of four new gas-powered chainsaws to its lineup.
The new CS-4920 and CS-4010 are replacing the CS-4910 and CS-400, respectively, and will offer more power, with lower emissions. The other two saws, the CS-2511TN and CS-2511PN, have been upgraded to include the new SpeedCut Nano 80TXL cutting system.
NEW CHAINSAWS
The Echo CS-4920 50.2 cc rear handle chainsaw sells for $379.99. The saw is designed to be a lightweight, powerful tool, ideal for large landowners who fell and buck trees, process firewood, or have storm clean ups.
It replaces the CS-4910, and its stratified 2-stroke engine now has lower emissions, while maintaining the same performance. It's also built with a common bar mount, added purge bulb, and momentary switch.
The Echo CS-4010 41.6 cc rear handle chainsaw sells for $319.99. This saw is intended for homeowners, and can be used for a wide range of applications from cutting firewood to storm cleanup.
This chainsaw replaces the previous CS-400 model. The new i-30 starter reduces starting effort by 30%, and is 0.7 pounds lighter, with 13% more power than its predecessor, according to Echo.
LIGHT CHAINSAWS
Echo's two lightest gas-powered chainsaws will be available in June, starting at $459.99. The CS-2511TN and CS-2511PN chainsaws feature the new SpeedCut Nano 80TXL cutting system, a smaller chain chassis optimized for saws in the 1- to 3-hp range. This system features a .325-inch chain and a .043-inch gauge bar. They include system-specific sprockets to deliver increased cutting speeds, and a smoother cut.
All chainsaws come with a two-year commercial and a five-year consumer warranty. For more information, visit ECHO-USA.com.