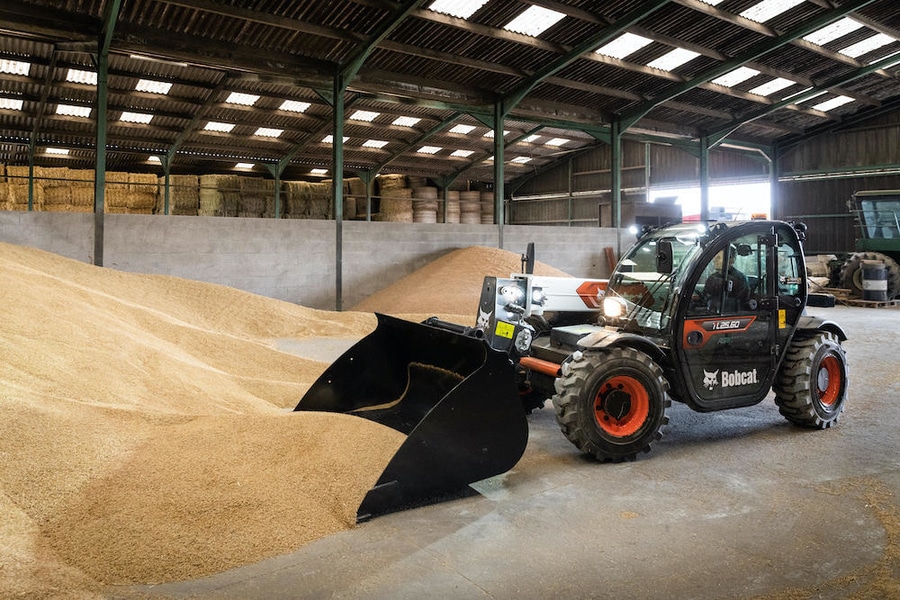 #

Farm Machinery & Equipment
New compact agri telehandler from Bobcat
Bobcat has launched its TL25.60 Agri compact telehandler, it follows on from the launch of its construction counterpart at the end of last year.
Following on from the launch of the TL25.60 Construction telehandler at the end of last year, Bobcat has now introduced its TL25.60 Agri compact telehandler. It extends the company's telehandler range for the agricultural market to eight models, encompassing rated capacities up to 4,300kg and lift heights up to 7.5m.
The new compact model is powered by a 75hp Bobcat Stage V diesel engine. The machine in question has a rated operating capacity of 2,500kg and maximum lift height of 5.9m, which reaches 3.3m at full extension.
While the hydrostatic transmission is shared with its construction counterpart, numerous features have been added for agricultural customers. These features include a front auxiliary with 80l/min hydraulic flow, boom cushion retract (standard), a trio of finish levels to choose from, an air seat, hand throttle, and an electric mirror with de-icing. A large selection of tyre choices are also offered.
According to Bobcat, the TL25.60 Agri offers the same roomy cab and stepless access via the 90° door opening as on its larger models.
Optional equipment includes a telescopic steering column, maximum lift angle, return-toground function, boom suspension, boom float and a reversible fan.