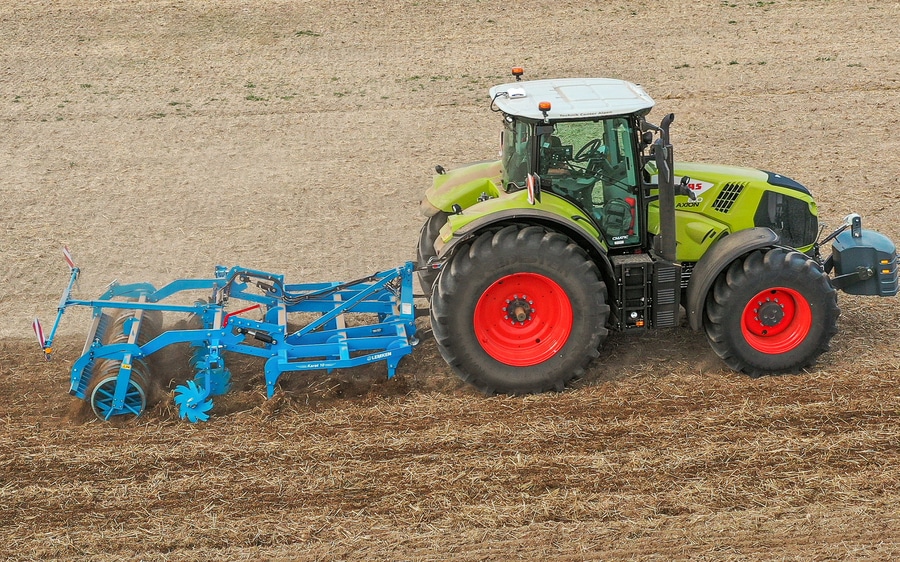 #

Farm Machinery & Equipment
Lemken updates multipurpose harrow to focus on adaptability
As the knowledge of soil management has increased and the methods of drilling have proliferated, manufacturers of the humble harrow have had to devise ever more sophisticated implements to keep up with the much broader requirements of their customers. Lemken is certainly no exception and the latest iteration of its popular Karat cultivator series has adaptability as its key feature, with a multitude of extras and options to suit a large variation in soil conditions and farming systems.
Straight pull with the Karat 10
The company has just launched the Karat 10 which it describes as three-beam cultivator available in mounted and semi-mounted versions.
The process of design is a far more focused on efficiency nowadays with analysis of the machine's function enabling the production of an implement with a draught requirement that is not only reduced, but remains in line with the direction of pull.
Lemken notes that the elimination of side draught, achieved by having the tines arranged systematically around the pull axis, is particularly important when using cultivators with track guidance systems, which work best when there is no lateral force acting on the tractor.
The company is not shy of producing a multitude of variations around the common theme of pulling tines through the soil to produce a tilth fit for sowing.
No fixed format
The first option listed is the choice of tine width. Wide for shallow cultivations and narrower for working at depth.
For ultra shallow cultivations, the company's DeltaCut shares can be fitted and all are available in hardened carbide form.
Not only is there a range of tines available but they can be swapped around to suit a change in conditions or crop type with a quick change system which allows the frame to be quickly adapted for working depths of up to 30cm, the company has suggested.
Lemken also claims that the centrally adjustable levelling tines ensure an even finish, a feature which may, as an option, be added to with specially shaped levelling discs for extra effect on heavy soils.
There are now boundary discs and tines available that can be folded up mechanically or hydraulically, while a choice of drawbar type allows it to be used with tractors fitted with dual wheels.
Up to 7m
This latest Karat 10 cultivator is available with working widths of between 3m and 7m. A traction booster and the ContourTrack system, which ensures an even working depth in hilly terrain, may also be selected for the semi-mounted models.
Another choice comes with the ability to select a roller from Lemken's full range, if consolidation is required. A following harrow for removing soil from roots is a further option.
Altogether, the cultivator is something of a Swiss army knife that can be readily adapted to conditions by the mixing and matching of tines, discs and rollers. Secondary cultivation has come a long way since the days of the old zig zag harrow.