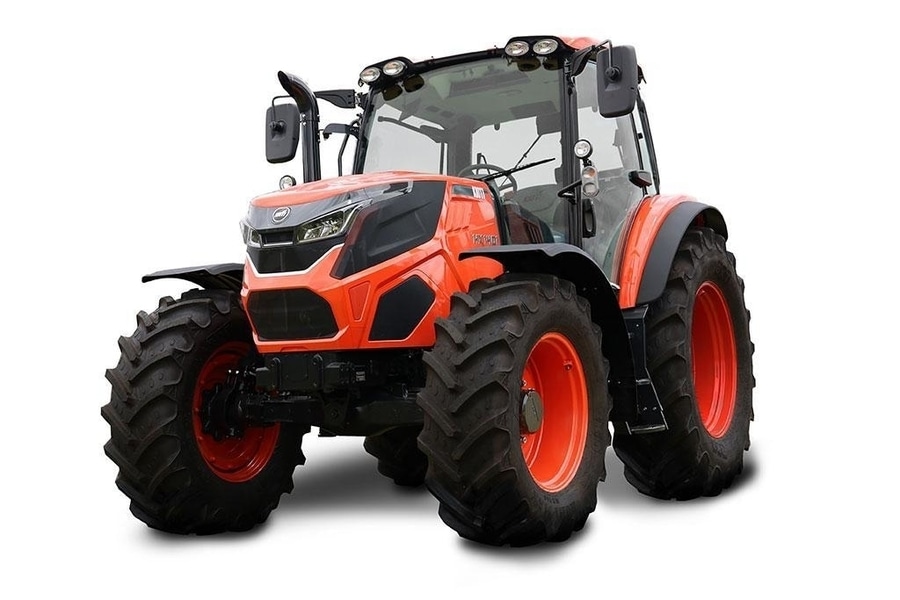 #

Farm Machinery & Equipment
Kioti unleashes flagship tractors
South Korean tractor brand's most powerful range has arrived on Aussie shores
Kioti has released its range-topping HX Series premium tractors Down Under, which comprises two models with outputs of 130hp and 140hp.
The tractors are powered by a Daedong common rail direct injection 3.8-litre diesel engine and features an eight-speed Powershift, 32x32 transmission.
It also boasts a 230L fuel tank and a generous 4852kg lift capacity.
"This is very much the 'next chapter' for the renowned South Korean manufacturer, as it now completes a full service offering, from sub-compact to compact, utility to heavy footprint tractors," Kioti's local distributor, PFG Australia, said in a statement.
"Notably, all major components are built by Daedong, including engine, transmission, cabin and planetary drive front axle."
Some other notable features include:
. Adjustable multifunctional armrest
. Work and Drive modes to change the take up point of the clutch
. Three-speed PTO with PTO cruise control which sets the working rpm
. Auto 2WD disengages 4WD when travelling more than 20km/h
. Air seat which swivels both ways, head rest, seat warmer and comfort trainer seat
. Limited-slip front differential
PFG Australia, who has been distributing the Daedong/Kioti brand in the country since 2000, recently unveiled the HX series to its dealer network ahead of a wider national launch.
The company said the new range is sturdy and versatile and ideal for a range of farm work including cultivation, heavy-duty lifting, haymaking, road travel and all manner of towing implements.
Kioti Australia national sales manager, Stuart Phillips, said response to the HX series has been phenomenal.
"The way it looks, its capabilities, toughness and deluxe features have set the bar to new levels," he said.
Michael Cook of Toowoomba-based Kioti dealership, Engage Ag, said the HX series takes Kioti into "the serious farming segment" and is a step up for the brand in terms of refinement.
"By that I mean style, finish, cab and weight. Plus, we know this will build on their reputation – the R&D and quality is there."
For more information, visit Kioti Australia's website.